Together with pesto, Farinata is another of the typical dishes in Liguria. It's a very simple dish based on chickpea flour. Here you go with the original recipe!
Since cooking is one of the best home based activities, but it's also useful to create your travel bucketlist, We decided to write about some of out local dishes!
Cooking is also an awesome way to get in contact with another culture and country, even if you still have to visit it.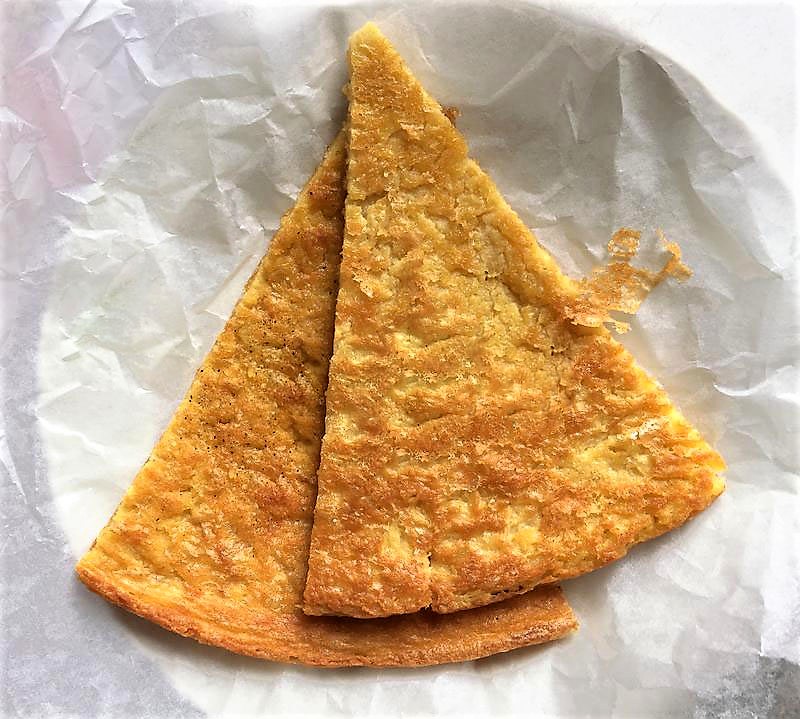 What would you like to eat when you will finally visit that place? Will you be proud of yourself tasting the original dish? Or maybe you will need a little help by locals to find out what's missing in your recipe?
You will never know if you never try, so here you go with our offical recipe for Farinata. Don't worry is very simple!
Farinata original recipe: ingredients
Dosis for 4 people:
400 ml of water
175 g chickpea flour
half glass of extra virgin oil
1 teaspoon of salt
Are you ready?
Okay, let's start! Take a bowl and put the flour in it. Then start mixing it up with water adding this gradually. Keep stirring to make it homogeneus. Add oil and salt and leave it rest for at least 6 hours.
Farinata Original Recipe: Cooking process
Put it in a baking tray, the ones used for pizza would be good. It has to be really thin so make sure to not add too much mixture. Then you cook it in the oven at 220° for 10 minutes and at 180° for another 10 minutes.
That's it! It's really simple and tasty and we usually eat this together with pizza.
Tips by Locals:
Once it is ready you can put on it pesto or onions!
Here in Liguria we also put mussels on it!
If you have it, a good cheese to eat with Farinata is stracchino.